Nokian
Nokian is a Finnish brand that makes high quality wellington boots. Our Nokian collection consists of trendy wellies, ranging from those suitable for normal use to boots more suited to hearty outdoor hiking. Several models are equipped with a thermal lining, making it possible to use them as snow boots. The models shown below are relatively wide at their highest point so that they are suitable also as wide calf wellies.
There are no products matching the selection.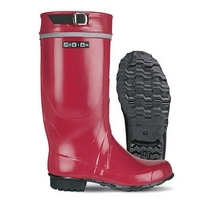 Wellies Nokian Kontio Classic Red Calf Size M/L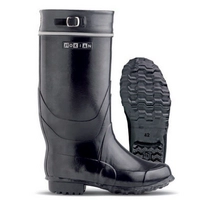 Wellies Nokian Kontio Classic Black Calf Size M/L
Nokian UK
Nokian is a highly respected wellington boot maker, and they design stylish and comfortable wide fit wellies. This is because of the wide opening at the top, as well as other handy features, like straps or laces with which you can adjust the shaft size of these boots. That's what makes these models perfectly suitable as wide leg wellies! Browse our Nokian collection on the page above to find your favourites.